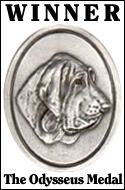 From the somewhat infamous 60 Minutes / Redfin infomercial came these words:
For realtors, the six percent commission is sacrosanct. It's remained in place, even as the price of homes has quadrupled over the past 25 years.
Yeah, whatever. Commissions are not "sacrosanct" nor are they set at some mythical level. Commissions are negotiable. Period, end of story.
Yesterday I received an email from a local Phoenix real estate agent. It was one of countless streams of marketing blather I receive on a daily basis from my fellow agents. The title of this one caught my attention. It read:
12% Co-broke for the next 12 days
Interesting… for those not aware, or for agents from different parts of the country that may call it something else, a "co-broke" is the portion of the total commission offered to the buyer's agent (technically the broker for the buyer's agent). Many, including 60 Minutes own Lesley Stahl, seem to think the "sacrosanct" commission is 6%. What these folks always seem to fail to realize/accept is the commission is split between the listing agent and the buyer's agent. So with a 6% commission, usually 3% goes the listing agent and 3% goes to the buyer's agent. (Like the total commission, the "commission split" is also NOT sacrosanct. Typically it's split 50/50, but certainly not always.)
So here is a seller who, presumably under the advice of his agent, has increased the commission to the buyer's agent to 12% — for a limited time. If there isn't an accepted offer in escrow by August 31, the co-broke reverts to 4%.
Increasing the co-broke to attract buyer agents isn't anything new or innovative. It's been done since time immemorial. Phoenix area builders have been doing exactly this for quite some time as they struggle to bleed off excess spec home inventory. (Interestingly, many of these are the same builders who cut co-brokes to zero during the boom of two years ago. But that's another story.)
This is the most extreme example I've seen on a residential resale. Increasing the co-broke on this home from 4 to 12% would amount to an increase in the buyers agent commission from $17,996 to $52,998 (assuming a full price offer of $449,900).
Fifty three grand for selling a $450K house is ridiculous. To be blunt, I'd be embarrassed to take that much — and I'd feel like I was ripping my buyers off. In my opinion, the sellers would be much better off reducing the price by that extra $36,000. A brief look shows the house currently priced near the mid-range of comparables. A 36K reduction could place it very well — and provide BUYERS with an incentive to view the home and make offers, as well as provide the SELLERS with a more competitive listing, possibly even inducing a multiple offer situation (which does still happen).
To hell with incentivising the AGENT.
We should be keeping our clients best interests in mind. In an agency relationship, we have a fiduciary duty to our clients. How does accepting a commission check of 12% of the offer price even remotely resemble proper service to the client??
I suspect some slime-ball agent is out there right now, salivating over a 53 grand commission check. It will be interesting to see if this listing agent's tactic results in an accepted offer. I'll be watching and reporting….
[tags]phoenix real estate, real estate commissions[/tags]