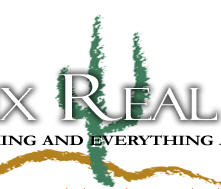 A reader recently asked, "What is that thing in your blog header? Some sort of plant or what?"
A while back, someone left a comment about the "pine tree" in my blog header and said it didn't make sense for a Phoenix real estate blog to have a pine tree graphic.
Maybe I've been living in Arizona too long, but I thought it was obvious the stylized graphic represents Carnegiea gigantea — the Saguaro cactus.
The saguaro (pronounced sah-wha-roh) is native to, and grows exclusively in part of the Sonoran desert. Perhaps that is why some don't recognize it — a lot of folks have never seen a saguaro in the wild.
These things get huge. Here's a photo of me, six feet tall, standing next to a mature Saguaro: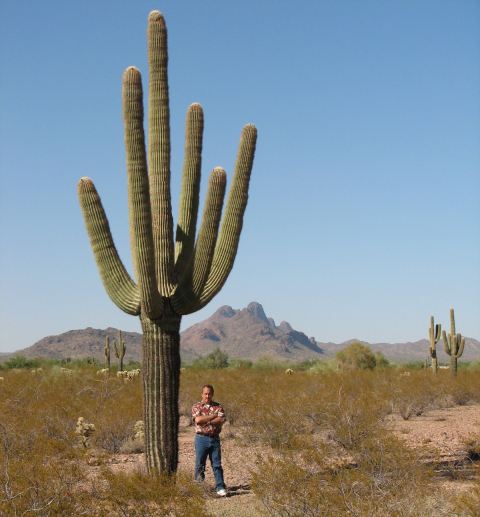 This guy (the cactus, not me) is probably around 125 years old (scientists think they may live up to 200 years) and would weigh close to 10,000 pounds. The "arms" usually appear on cacti that are around 75 years old. This saguaro is roughly 30 feet tall, there are some out there over 50 feet and with 50 arms.
Contrary to popular belief, the saguaro is not endangered. They are very slow growing and extremely slow to propagate, so they are protected by Arizona law. It is illegal to damage, destroy or move a saguaro (you can get permits to transplant and harvest saguaro, but transplanting a specimen like this would be insanely expensive).
So the next time you see our little graphic in the blog header, think big giant Arizona saguaro cactus, not pine tree (though surprisingly to many, northern Arizona is home to reportedly the largest single stand of Ponderosa Pines in North America).
More info from Saguaro National Park.

Photo credit: The Amazing Francy Thompson.